SMUSHKIES Desserts & Coffee
Opportunity details
Type
Franchise

Cash Required

The cash required is the amount of cash you have available or that you can access without referring to a traditional loan (family loans, stock, retirement plans, etc).

35000

Total Investment

The total investment is the total expected spending amount to start their business. This includes the franchise fee and other spending fees such as real estate, staffing, and supplies.

$165,000
Native Country
Beirut, Lebanon

Available Locations

The available locations for franchising are the territories or regions the franchisor is looking to develop.

Bahrain, Egypt, Kuwait, Oman, Qatar, Saudi Arabia, Turkey, United Arab Emirates
| | |
| --- | --- |
| Total Units (Worldwide) | |
| Year Founded | 2016 |
SMUSHKIES Desserts & Coffee
We cater weddings, birthdays, private and corporate events.
The Concept: Who We Are
SmushKies is an exquisite concept Coffee and Dessert Store; it is an everyday hangout spot for a unique and relaxing experience in the heart of Mar Mikhael, Beirut. SmushKies was founded by Marwan Sweidan, a passionate Lebanese Entrepreneur who had a vision to create a unique concept marrying cookies to ice cream and offering customized cakes to sparkle every special occasion.
At SmushKies, customers can choose from a variety of freshly baked cookies, ice cream, toppings and sauce with the availability of over 36,000 combinations to make. SmushKies mission is to provide customers with a unique enjoyable experience, whether at our store, at home, or in special occasions and private or corporate events; through catering by either delivering our freshly baked desserts or providing our SmushKies Love Wagon (Live Station).
SmushKies believes the world would be a better place if there was more love out there and we are working hard to make the world a sweeter place. The company has big goals for the years ahead to grow into an international chain offering great tasty desserts in a sweet and home-welcoming environment and is looking for entrepreneurs to help in this expansion plan using SmushKies Franchise Model.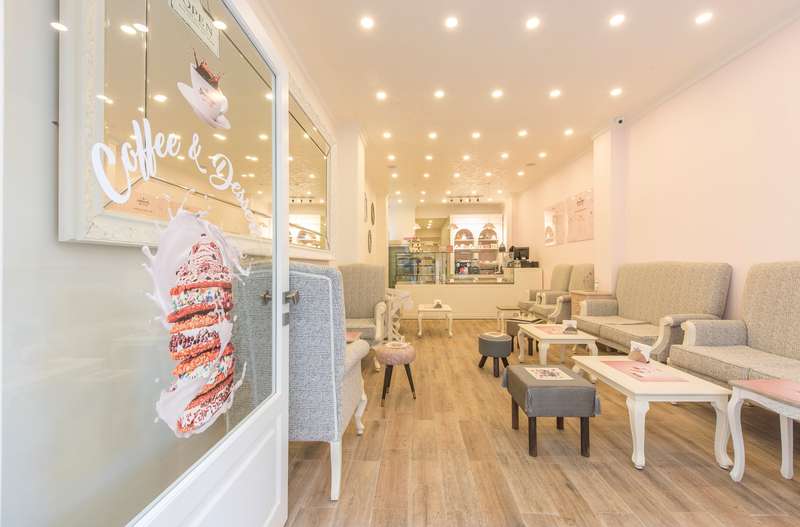 The Business Opportunity: Own a Unique Dessert & Coffee Shop Business
SmushKies has embarked on a national & international growth plan through franchising to replicate its success throughout Lebanon and the world. For that, SmushKies' founder and CEO, Marwan Sweidan has decided to transfer his knowledge and experience to qualified individuals and companies who share his vision of delivering an amazing product and service to markets in Lebanon, the Middle East, and the world.
"We are looking for motivated entrepreneurs to share our success & own their own business where we build this great concept together and become partners in growth!" - Marwan Sweidan, Founder.
Benefiting from Years of Experience
Joining SmushKies franchise system will put you in business for your own, but not on your own. Our experienced management & staff team members will share with you & your team members, years of experience in operating and managing a SmushKies Desserts & Coffee Shop. From the moment you join our franchise network, you will have access to all the knowledge and know-how of the SmushKies franchise system.
SmushKies team has developed great experience and all this experience will be available to you to use and avoid many mistakes start-up businesses make and overcome many challenges they might face.
Return on investment: ROI
No franchise company can guarantee or predict or make any representation as to the projected sales, earnings or net gross profit of a franchised business, all these would depend on the location, the management team, own effort & other economic factors.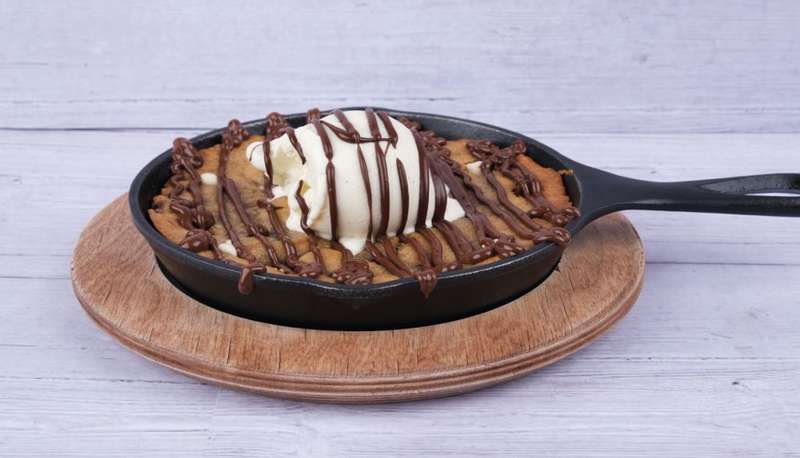 The qualification: Who we are looking for
Join our team of Franchise Partners! We are expanding our network to local and international partners who are very interested in our iconic brand & are keen to help in the growth of our brand and culture across the globe.
We are looking for motivated individuals & companies with high entrepreneurial spirits willing to work hard to achieve great results, to own and operate SmushKies franchises whether Single Unit, Area Development, or Master Franchises. Franchisees must be committed to our values of serving high quality fresh products at a value for money price in a casual, friendly, and top of the line customer service environment.
Estimated Franchise Package Investment
You can own a SmushKies shop or more in designated locations whether it is by owning a full sized shop with kitchen operation or by having a Point of Sale Shop with sizable seating area.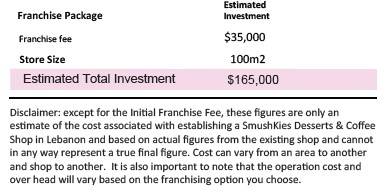 The Support Structure: Franchisor Commitment
At SmushKies sarl, we are committed to franchising and franchise support and structuring, we work with world class franchise advisors to help us put the right franchising structure while abiding by the codes of Ethical International Franchising.
We will provide our franchisees with the best support structure needed to ensure success at every franchised location. Among the many support provided to franchisees, SmushKies sarl as a franchise company has put in place and will provide the following:
Comprehensive franchisee training program
Assistance in choosing the location
Assistance in lease negotiations
Architectural Design
Assistance/Guidance in equipment ordering and construction
Marketing support and materials
Access to suppliers
Continuous research and development
Pre-opening and Post-opening support
"We strongly believe that only with great initial and ongoing support the franchise business can grow, as franchisee profitability is the corner stone of our growth plan." - Marwan Sweidan, Founder.
The next step: How to proceed
If you like our concept and feel there is a genuine business opportunity for owning and operating a SmushKies franchise, we'd like to hear from you!
You are invited to proceed as follows:
Complete the initial Application Form.
Having met our criteria, we will contact you for the full application and meeting.
We look forward to work with you!